Lead generation and customer acquisition will always be challenging aspects of running your own business. In a cleaning business, you must remember that generating leads does not translate to sales growth right away. Commercial cleaning leads usually take time and effort to convert. Most sizable businesses have long-term tie-ups for cleaning services. A lot of cleaning businesses spend years trying to understand how to get cleaning leads.
The truth is, lead generation and conversion for a cleaning business can be made simpler if you use the right techniques. Here are some practical lead generation ideas for the expansion of your cleaning business –
Digital Marketing
Digital marketing is a term that covers a wide range of online marketing efforts that you can make for your cleaning business. It includes Search Engine Optimization or SEO to rank your website higher search results. Search engines also offer paid advertisements. Advertising on Social media such as Facebook and Instagram are also an effective method of digital marketing.
Loyalty Marketing
Your customers are your biggest brand ambassadors. If you offer excellent cleaning services, your customers are sure to continue doing business with you. They may also refer your services to others. Offer incentives to retain existing customers in the form discounts or offers on cleaning services to existing customers. You could also provide incentives to your customers for referring new clients to you. These incentives could be discounts or privileges for every successful referral.
Paid Leads
Various lead providers can offer you a list of contacts and names in any industry for a price. If you have the option of spending money to generate leads, consider purchasing commercial cleaning leads. Then you can make cold calls to pitch. Lead providers can create a database of high-quality janitorial leads based on your target market.
Customer Reviews
One of the simplest ways to get commercial cleaning leads is to ask your existing customers to review your services and post them on your website. Customer reviews and testimonials can also be shared on social media. A potential customer may scour the internet to know your existing customers' feedback before contacting you. Finding positive reviews and testimonials by your customers will make them more likely to convert.
Invest in a Cleaning Services Software
Just like all other businesses, cleaning services can also benefit from the support of the latest technology. Choose a high-quality cleaning services software that gives you a 360-degree view of your business. Monitor your customer information, sales leads, and operations to improve customer acquisition, productivity, and team performance.
There can be various ideas for generating commercial cleaning leads that are worth exploring. However, it is critical to monitor the returns from every marketing method. Analyzing your returns can help you judge which marketing channel delivers the highest quality and number of cleaning leads for your business. Remember the importance of consistent efforts to cultivate long-term customer relationships out of commercial cleaning leads.
Author Bio: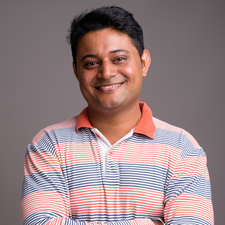 Akhil Rajan is a Customer Success Specialist at Zuper, an intelligent workforce management platform for service-oriented businesses. Working with customers on a daily basis, he has a deep understanding of their needs and pain points and so he is able to contribute to the marketing strategies for Zuper with the content he writes.
He writes on topics like how to increase workforce utilization, how to reduce the service turnaround time and increase workforce efficiency, customer adoption, cost reduction strategies, etc – to name a few. He is often found buried in books or playing chess in his free time.